The Grand Cherokee 4xe will use the same powertrain as the Wrangler 4xe.
The Grand Cherokee 4xe is powered by the a turbocharged 2.0-liter four-cylinder engine paired with two electric motors, one at the front connected through the accessory belt and the other in place of the transmission's torque converter, using a 14.0-kWh lithium ion battery pack.
The hybrid powertrain produces 375 horsepower and 470 pound-feet of torque, the same as the Wrangler PHEV. Jeep says the Grand Cherokee will reach 57 MPGe and travel up to 25 miles on full electric mode.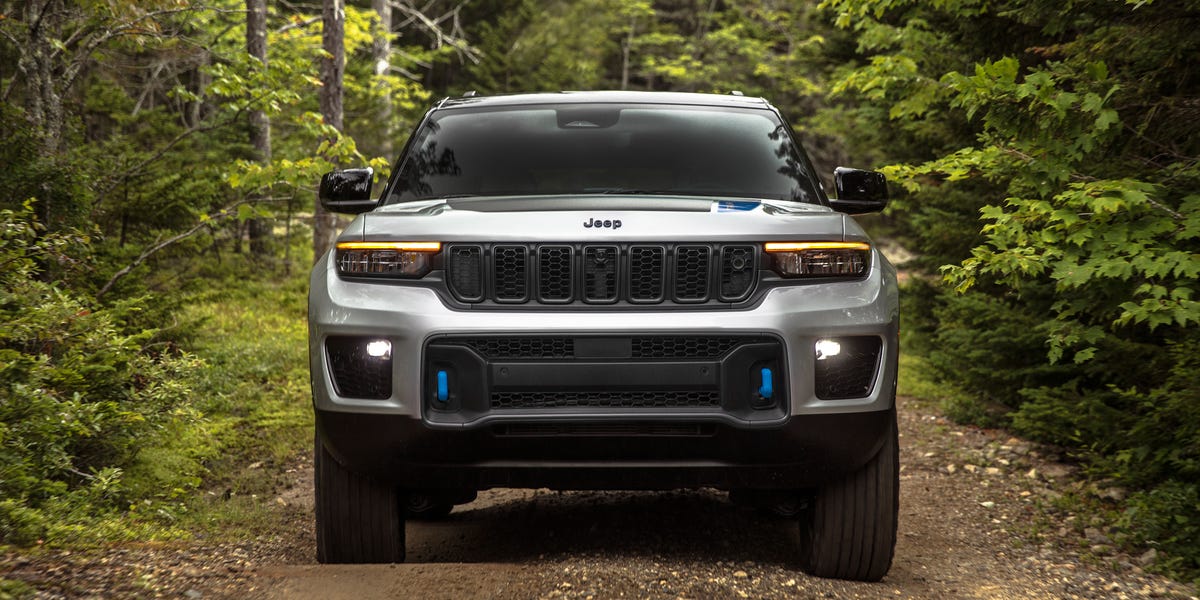 Both plug-in-hybrid Jeeps use a turbo four-cylinder engine and two electric motors drawing power from a lithium-ion battery.
www.caranddriver.com